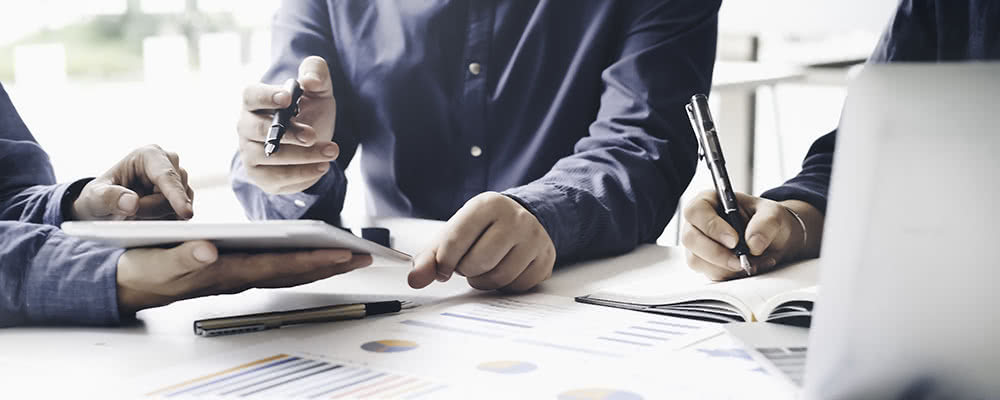 At TI-TRUST, we understand the challenges that come with leaving a legacy. From establishing a retirement plan for your employees, managing special farm assets or creating a personal trust, the decisions and choices can be intimidating and confusing.
We are here to assist in the process. We have an experienced and talented team that has helped countless businesses, farms, and individuals prepare for their financial futures. Whether you inherited a farm, are looking to establish an ESOP trust, or contemplating the complexities of a trust, you can count on us to offer guidance and independent management.
Why You Should Choose TI-TRUST For Your Individual or Business Needs
Since 1956, we have been an integral part of a banking organization offering trust services. TI-TRUST became an independent trust company on July 1, 2019. For nearly 65 years our goal has always been to provide our clients with the best possible service.
While there are many others in the marketplace, we at TI-TRUST distinguish ourselves through our knowledge, experience, and client service.
By becoming a TI-TRUST client, you gain access to a stellar group of motivated fiduciary professionals. One of the key values of our organization is that people matter. Our vast talent within our team is second to none. Our collective knowledge ensures the client of timely fiduciary decisions. Our people are dedicated to your people.
From the collective talents and experiences, our financial professionals offer their commitment to excellence to our clients. Fiduciary services are a skill that requires constant education and learning. The entire TI-TRUST team understands this fact and continuously strives to improve its craft. The bottom line? We want our clients to succeed as much as they can. We accept nothing less than excellence and will go the extra mile to help our clients accomplish all of their financial goals.
TI-TRUST is proud to incorporate integrity and community into our work. We believe in consistently doing the right thing. Working with us, you can be confident that you are partnering with a firm with the utmost of integrity. We believe that we are a part of something bigger than ourselves and strive to create goodwill in our workspace and our communities as a whole. These commitments are at our core.
Get Started with TI-TRUST
In choosing to work with us you are in extremely capable hands. Managing over $10 billion in assets from clients in more than 40 states, we have the expertise, knowledge, and work ethic to carry on your legacy.
If you have any questions about our firm or how we can help you, don't hesitate to complete the form below. We look forward to hearing from you.