Chair of Chairs – The ESOP Association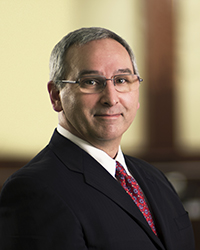 In May of 2020, Brian Ippensen, President of TI-Trust, Inc., was named the Chair of Chairs for The ESOP Association's six Professional Advisory Committees.  The chair position is granted by the leadership members in the organization to those individuals who have dedicated tremendous amounts of service, knowledge, leadership and participation to the Association.  His term will be for two years.
He will continue to serve on The ESOP Association's Board of Directors.  Ippensen previously served as the Chair of the Advisory Committee on Fiduciary Issues from May 2018 to May 2020.
On March 16, 2020 we initiated our Business Continuity Plan in response to the COVID-19 Pandemic.  Today, in accordance with Phase 3 of Restore Illinois, we are suspending that plan and all of our employees will be returning to the office.  We are continuing a number of safety measures we adopted during our limited closure to continue the fight against the virus, including additional cleanings and asking our visiting clients to schedule appointments with their trust officer.
The area where our offices are located have seen relatively lower levels of COVID-19 cases and deaths than other parts of the country.  Should that trend change, we can rapidly redeploy our Business Continuity Plan for the protection of our staff and clients.
I would like to thank all of our clients for your patience and understanding during the past 90 days as we adjusted processes to continue to serve your needs.
I am deeply grateful for the display of expertise and professionalism our staff has demonstrated throughout the past 12 weeks to quickly adjust and make necessary modifications to fulfill our corporate mission to our clients.
Brian Ippensen
President
TI-TRUST, INC. – One Year Later
TI-TRUST, Inc. has successfully completed its first year as an independent trust company!
The employees of our company worked very hard to ensure that our clients, and service providers experienced a smooth transition.
TI-TRUST, Inc. is a leading provider of Fiduciary Services for Employee Benefits, Personal Trust and Farm Services.  We have national experience and have served our clients with personalized service for over 60 years!  We are a leading provider of fiduciary services dedicated to earning and maintaining the trust and confidence of our clients.  TI-TRUST manages more than $10 billion in assets nationwide with offices located throughout the U.S.  We are an independent trust company owned by more than 220 shareholders.
TI-TRUST prides itself on being a leading national trustee, foremost in personal trust services provided in the Midwest, and a leading provider of Farm Services in the Midwest.
We meet the growing need for fiduciary, trust, and custodial services throughout the U.S.!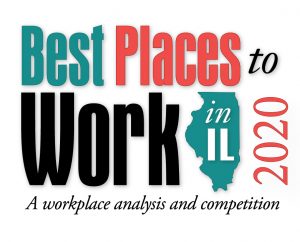 For the second year in a row, TI-TRUST, Inc. is proud to announce we have been recently named as one of the 2020 Best Places to Work in Illinois.
"This is a great honor! Our employees are vital to our success. We continually pursue improvements to make their work experience a meaningful purpose as they serve our clientele." said Brian Ippensen, President.
The awards program began in 2006 and is promoted by The Daily Herald Business Ledger in partnership with the Illinois Chamber of Commerce, MRA-The Management Association, the Small Business Advocacy Council and Best Companies Group.
This statewide survey and awards program was designed to identify, recognize and honor the best places of employment in Illinois, benefiting the state's economy, workforce and businesses. Companies from across the state entered the two-part process to determine the Best Places to Work in Illinois. The first part consisted of evaluating each nominated company's workplace policies, practices, and demographics. The second part consisted of an employee survey to measure the employee experience. The combined scores determined the top companies and the final ranking. Best Companies Group managed the overall registration and survey process in Illinois and also analyzed the data and used their expertise to determine the final rankings.
TI-TRUST is nationally recognized as a premier provider of fiduciary services that serve clients across the country. We are a dedicated Trust Company chartered to provide Trust Services, IRA, Farm Services, and Employee Benefit Services. Our team is a devoted group of professionals dedicated to meeting the needs of the trust and beneficiaries we serve.
We have extensive experience in fiduciary services and can serve as a trustee or agent based on the client's needs. TI-TRUST manages over $10 billion in assets and has offices in Illinois, Missouri, Pennsylvania, Arizona, and Georgia.
TI-TRUST is an organization with a vision on fiduciary duty and shareholder services, and we have values rooted in the proven principles of long-term investing and integrity in serving our clients. We rank highly among the best in our industry in customer and employee satisfaction and total return to investors.
For more information on the Best Places to Work in Illinois program, visit the Best Places to Work in IL website.