TI-TRUST, Inc. is a Leading Provider of ESOP Fiduciary Services
TI-TRUST is a nationally recognized provider of Employee Stock Ownership trustee services. Headquartered in Quincy, Illinois with offices throughout the United States. TI-TRUST served as trustee for its first ESOP in 1989. Today, we represent more than 100,000 plan participants in almost 200 employee-owned companies across the nation.
Our Services
TI-TRUST helps ensure that the plan is operating in accordance with plan provisions and applicable federal regulations.
Services include:
Annual valuation of company stock held in the ESOP
Selecting, engaging, and monitoring plan advisors
Voting company stock
Monitoring plan compliance with applicable laws and regulations
Evaluating and executing ESOP purchase and sale transactions
Administering ESOP loans, employee contributions, and plan assets
Completing participant distributions and tax reporting for retirees and terminated employees
To meet our clients' needs, we serve in three different capacities, including:
Directed Trustee – The plan sponsor directs TI-TRUST on certain fiduciary matters.
Discretionary Trustee – TI-TRUST acts in a discretionary capacity on all fiduciary matters involving the plan.
Custodian – TI-TRUST holds the assets of the trust and makes distributions as directed by the plan sponsor.
Client Testimonial
At the time this video was recorded, TI-TRUST operated under the name "First Bankers Trust Services". Other than the change in name, all information in the video is still true of TI-TRUST.
TI-TRUST is dedicated to providing the highest quality fiduciary services in the country. Our dedicated and nationally regarded team of professionals focuses on the specialized and unique fiduciary and administrative needs of our ESOP clients. With deep competencies in the legal, regulatory, and financial requirements governing ESOPs, we are uniquely positioned to provide customized fiduciary and administrative solutions for ESOP plan sponsors, participants, and beneficiaries.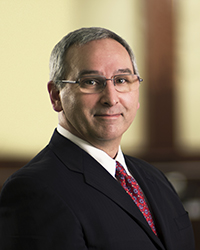 Brian Ippensen, CPA, CMA
President
Quincy, IL Office
BS Agricultural Economics, University of Illinois – Champaign. Brian's past work experience includes staff and in-charge for public accounting and audits of banks and retirement plans; cost accounting for edible oil refinery and bean crushing manufacturing; international accountant for foreign export sales; retail banking operations. Brian currently serves on the Board of Directors and is the Chairperson of the Fiduciary Committee for The ESOP Association. Brian joined TI-TRUST, Inc., in 1997. He was appointed President January 1, 2006 and also serves as board member.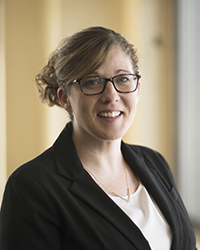 Dawn Goestenkors
Executive Vice President
Quincy, IL Office
Employee Benefits
ESOPs
BS Finance, Quincy University, MBA Southern Illinois University - Edwardsville. Dawn brings vast experience and knowledge gained from more than 10 years in trustee services for employee stock ownership and qualified retirement plans. Dawn's past work experience includes commercial credit underwriting and lending. She has a concentration in plan administration and DOL regulatory issues, as well as deep ESOP transactional experience. Dawn is a member of The ESOP Association, Employee Owned S‐Corporation of America (ESCA), National Center for Employee Ownership (NCEO) and frequently speaks on trustee and fiduciary topics. Dawn joined TI-TRUST in 2007.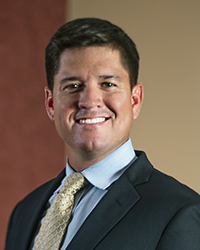 Frank "Chip" Brown CFA, CPA/ABV/CFF, CVA
Senior Vice President
Atlanta, GA Office
Employee Benefits
ESOPs
BS Management, Georgia Institute of Technology, MS Accounting, Virginia. Chip's past work experience includes providing valuation and transaction financial advisory services as a managing director for a national valuation firm where he served as the firm's ESOP practice leader. These services included fairness opinions, solvency opinions, fair market valuations, and other financial advisory opinions to various parties, including ESOP fiduciaries. Chip has served an expert witness in state and federal court on a variety of matters pertaining to valuation and economic damages. He is an active member of The ESOP Association and the National Center for Employee Ownership. He has authored numerous articles, book chapters, and presentations related to ESOPs.