TI-TRUST, Inc. is a Leading Provider of ESOP Fiduciary Services
TI-TRUST is a nationally recognized provider of Employee Stock Ownership trustee services. Headquartered in Quincy, Illinois with offices throughout the United States. TI-TRUST served as trustee for its first ESOP in 1989. Today, we represent more than 100,000 plan participants in almost 200 employee-owned companies across the nation.
Our Services
TI-TRUST helps ensure that the plan is operating in accordance with plan provisions and applicable federal regulations.
Services include:
Annual valuation of company stock held in the ESOP
Selecting, engaging, and monitoring plan advisors
Voting company stock
Monitoring plan compliance with applicable laws and regulations
Evaluating and executing ESOP purchase and sale transactions
Administering ESOP loans, employee contributions, and plan assets
Completing participant distributions and tax reporting for retirees and terminated employees
To meet our clients' needs, we serve in three different capacities, including:
Directed Trustee – The plan sponsor directs TI-TRUST on certain fiduciary matters.
Discretionary Trustee – TI-TRUST acts in a discretionary capacity on all fiduciary matters involving the plan.
Custodian – TI-TRUST holds the assets of the trust and makes distributions as directed by the plan sponsor.
Employee Benefits Services Video Transcript
Building on over 60 years of experience, TI-TRUST is uniquely qualified to provide specialized fiduciary services for the administration of employer securities held in a qualified retirement plan, including Employee Stock Ownership Plans.
The "TI" in TI-TRUST stands for True Integrity, which is our highest priority.
In addition, TI-TRUST is nationally recognized as an industry leader serving as a fiduciary in purchasing and selling employer securities on behalf of an ESOP.
Our Mission is to provide the highest level of care in managing legacies for those we serve.
We aim to be a leading provider of fiduciary services for our clients through superior, innovative, and efficient delivery of services made possible by a dedicated team of individuals committed to excellence.
We believe People Matter, Integrity Matters, Community Matters, and Excellence Matters.
Members of our team are very active in several associations dedicated to Employee Ownership.
TI-TRUST is a leading provider of fiduciary and trustee services with locations in five states and more than $16 billion in assets under management for individual and corporate clients across many industries throughout the United States.
These clients are all served by our Employee Benefits Fiduciary Team, which oversees the decision-making on behalf of the plans and the plan participants we serve.
We are foremost dedicated to acting with procedural prudence, with a duty of loyalty to the ESOP, plan participants and beneficiaries, and for their exclusive benefit.
Client Testimonial
Please note: On June 21st, 2019 First Bankers Trust Services, Inc. changed its name to TI-Trust, Inc.
Client Testimonial Video Transcript
Kim Serbin: Hello, this is Kim Serbin with First Bankers Trust Services. I'm here today to speak with Bob Miskura, who's with Marts & Lundy, he's the CFO. And a few years ago, we adopted an ESOP, and we negotiated a purchase of shares. And we're just here to talk a little bit about our experience with First Bankers Trust, external trustees, and some of the interesting dynamics of being an ESOP-owned company, and the culture it creates.
Bob Miskura: Hi, great.
Kim Serbin: So, we did a transaction, and purchased stock in Marts & Lundy, 100% right out of the box. Can you tell us a little bit about your experience in putting an ESOP in place, and how it stimulated, potentially, that ownership culture that can be very beneficial from not only a financial standpoint, but just a cultural standpoint? A good place to work.
Bob Miskura: Sure, I'd be happy to. As a matter of fact, it's been 10 years since we did it. We did the transaction in 2009. Well before that time, we were a minority-owned ESOP. And we had seen that there was a significant imbalance in ownership. And we wanted a way that we can, as we look to grow, look to have that ownership spread more equally amongst all of our valued firm members. So we sought the expertise of First Bankers Trust, as well as legal counsel, and we decided to go a full S-CORP ESOP in 2009. And we worked with First Bankers Trust through that process, and it's been 10 years now, and it was a seamless transition. It was a seamless transaction. Much easier than I thought, but the beauty of it is after being a decade, I've got another partner. So it's like I have someone else that I'm working with on a continuous basis as we look to continue to grow and manage our firm. So it's been a wonderful experience, it's been a wonderful relationship, and one that I value going forward.
Kim Serbin: Well thank you, those were nice comments. Many times we talk to individuals about whether or not they're internally trusteed, or externally trusteed, and I think two of the hardest, or the most impactful decisions that they have to make is to get comfortable with fees, but not only that, to get comfortable with an element of control. When you become a 100% ESOP-owned company, and you have a new shareholder, that shareholder, they're concerned about certain things. Like whether or not we're going to run the company, and we're going to make management decisions, board decisions. So can you tell us a little bit about your own experience, and as it relates to whether are we a valued partner? Or do you feel like areas in which your company needs to have control to be successful and profitable, do we hinder in those respects?
Bob Miskura: No, as a matter of fact, I do not believe we've lost any control. When we were a minority ESOP, we had internal trustees. I remember when we had gone to the 100% owned ESOP, we felt the need for an external trustee. It adds a lot of independence, but it's a valued partner, and somebody that we … I talk to you, and I talk to First Bankers Trust often with regards to some decisions that we're looking to make, because ultimately, it's about growing shareholder value. So having an external trustee is really having another partner. And it's a valued partner because your expertise is much further and more widespread than mine in running my consulting firm. So it's been a wonderful experience, and while some individuals think that fees can really stand in the way, I find the fees to be extremely reasonable for the value that we've gotten. And as I said, it's been a 10-year relationship that will continue for as long as we're a 100% owned ESOP.
Kim Serbin: Can I say we can raise our fees now?
Bob Miskura: No.
Kim Serbin: (Kim laughs) So that is a very nice summation of some of the value-added pieces I think, that we can provide as an institutional trustee you're right, we have roughly 250 ESOP's that we serve as trustee for, and they have interesting dynamics as they move along through their business courses over time. And when they pick up the phone and they call us, and they ask us for advice, or experiential pieces that we can point them in the right direction, give them the guidance that they need, it is a true partnership I think, at the end of the day. The management team, and the board, are striving for the same thing, to maximize shareholder value, and have a nice place to work. And as a shareholder, we have that same goal. So working-
Bob Miskura: And if I could, I don't mean to interrupt, but I did want to say one important thing. And I don't think I've ever said this to you, but we are not a large firm. But the service that I receive from First Bankers as the independent trustee, it's like I'm your only client, and that makes a big difference. So I believe institutions, I know this was one of the board questions when we did this over 10 years ago, "Well, how valued are we going to be to a firm such as First Bankers Trust as our independent trustee?" And we talk about it often, and we feel as if we're your only client. So the service we get is exceptional, but it's really about the partnership and the guidance that we receive from all of you in helping us with the firm.
Kim Serbin: Bob, I just want to thank you for your time today, coming over here, and sharing some of your experiences in creating an ESOP. Having an ESOP for the last 10 years, the relationship that you've had with First Bankers, and the value-added service that we try to provide to you on the daily basis. I just appreciate your time.
Bob Miskura: My pleasure Kim, thank you for having me.
Kim Serbin: For more information regarding TI-TRUST, formerly First Bankers Trust Services, please visit our website.
TI-TRUST is dedicated to providing the highest quality fiduciary services in the country. Our dedicated and nationally regarded team of professionals focuses on the specialized and unique fiduciary and administrative needs of our ESOP clients. With deep competencies in the legal, regulatory, and financial requirements governing ESOPs, we are uniquely positioned to provide customized fiduciary and administrative solutions for ESOP plan sponsors, participants, and beneficiaries.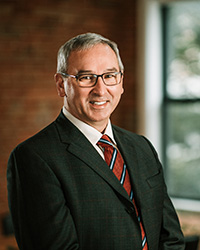 Brian Ippensen, CPA CMA, President
President
Quincy, IL Office
BS Agricultural Economics, University of Illinois – Champaign. Brian's past work experience includes staff and in-charge for public accounting and audits of banks and retirement plans; cost accounting for edible oil refinery and bean crushing manufacturing; international accountant for foreign export sales; retail banking operations. Brian is a member of The ESOP Association, Employee Owned S‐Corporation of America (ESCA), National Center for Employee Ownership (NCEO) and frequently speaks on trustee and fiduciary topics. Brian previously served as the Chair of Chairs and Chairperson of the Fiduciary Advisory Committee of The ESOP Association and is also a past Board member.  Brian joined TI-TRUST, Inc., in 1997. He was appointed President January 1, 2006 and also serves as board member.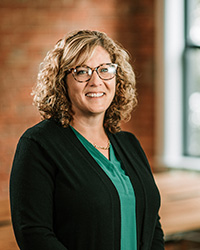 Dawn Goestenkors
Executive Vice President
Quincy, IL Office
Employee Benefits
ESOPs
BS Finance, Quincy University, MBA Southern Illinois University - Edwardsville. Dawn brings vast experience and knowledge gained from over 15 years in trustee services for employee stock ownership and qualified retirement plans. Dawn's past work experience includes commercial credit underwriting and lending. She has a concentration in plan administration and DOL regulatory issues, as well as deep ESOP transactional experience. Dawn is a member of The ESOP Association, Employee Owned S‐Corporation of America (ESCA), National Center for Employee Ownership (NCEO) and frequently speaks on trustee and fiduciary topics. Dawn joined TI-TRUST in 2007.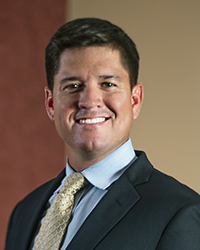 Frank "Chip" Brown CFA, CPA/ABV/CFF, CVA
Senior Vice President
Atlanta, GA Office
Employee Benefits
ESOPs
BS Management, Georgia Institute of Technology, MS Accounting, Virginia. Chip's past work experience includes providing valuation and transaction financial advisory services as a managing director for a national valuation firm where he served as the firm's ESOP practice leader. These services included fairness opinions, solvency opinions, fair market valuations, and other financial advisory opinions to various parties, including ESOP fiduciaries. Chip has served an expert witness in state and federal court on a variety of matters pertaining to valuation and economic damages. He is an active member of The ESOP Association and the National Center for Employee Ownership. He has authored numerous articles, book chapters, and presentations related to ESOPs.
Elizabeth Di Cola
Senior Vice President
Oak Brook, IL
Employee Benefits
ESOPs
B.S. Finance, University of Illinois at Urbana Champaign; J.D., University of California, Berkeley. Beth brings knowledge and experience gained over three decades of experience as an attorney, corporate finance professional and commercial banker working with ESOP-owned companies at all stages of the ESOP life-cycle to her role at TI-TRUST. For the past fifteen years, Beth has integrated her previous careers as an ERISA and employee benefits attorney and a finance professional to serve ESOP-owned companies as a commercial banker, an internal ESOP advisor assisting other commercial bankers, and the leader of the ESOP lending teams of two regional banks. She is a member of The ESOP Association and the National Center for Employee Ownership. She is a frequent speaker at NCEO and ESOP Association regional events. She is a member of the advisory board of Ownership America, a nonprofit advocacy organization seeking to expand employee ownership. She has a particular interest in and experience with purpose-driven ESOP-owned companies that have elected to be Public Benefit Corporations or Certified B-Corporations.