TI-TRUST, Inc. is a Leading Provider of 401(k) Plans
Government rules and regulations for 401(k) plans are complex and change often. Compliance can be daunting, and one misstep can lead to devastating consequences. That is why clients rely on us as a trustee and advisor.
As a trustee, TI-TRUST communicates, educates, and advocates for trust beneficiaries. With our experienced and knowledgeable team, we administer retirement plans and stay informed about regulations to ensure compliance and protect benefits.
What is a 401(k)?
A 401(k) plan is a qualified defined contribution plan that permits employees to set aside tax-deferred funds each pay period. The flexibility a 401(k) plan offers makes it the most popular employee choice for retirement savings.
Our Services
TI-TRUST tailors plan services to meet client needs including:
Consulting and plan design services
Assistance in selecting the service provider
Plan implementation
Annual fee benchmarking
Employee communication tools
Coordination with former providers to ensure a smooth transition between plans
Compliance assistance
Assistance in developing an investment policy statement
Quarterly investment monitoring
Assistance with selection of 401(k) fund lineup
With access to multiple investment platforms and the ability to hold both publicly traded and privately held company stock, we serve a wide range of clients from startups to multi-million dollar 401(k) plans. Clients rely on our expertise for practical advice on retirement plan issues and strategy.
We serve companies in two ways:
Trustee - While providing custodial and fiduciary oversight, we carry out plan and participant decisions related to safekeeping assets, participant distributions, or plan-level reporting and information.
Consultant - We design a program that provides plan participants with a customized plan for retirement security and consult with investment committees on fiduciary best practices. We have the ability to reduce your fiduciary liability by serving as a 3(21) or 3(38) fiduciary for your plan. Additionally, we provide the latest regulatory information and analysis.
Talk to us today about helping your employees retire securely.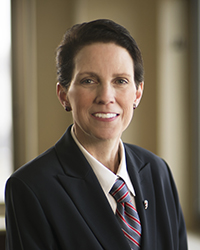 Ashley Melton
Senior Vice President
Philadelphia, PA Office
Employee Benefits
401(k), 403(b), Nonqualified Plans
BFA Studies Moore College of Art, University of Pennsylvania, BS Business/Marketing, West Chester University, Studies Graduate Studies West Chester University, Harvard University (HBS). Ashley has over two decades of experience in Employee Benefits. Her past work experience includes Vice President with Wilmington Trust Company and ING as well as holding a management position at The Vanguard Group. Ashley's memberships include ASPA, the Profit Sharing Council of America, NCEO and The ESOP Association. She holds NASD Series 6, 26, 63, 65 and Life, Accident, Health, Disability, Property and Casualty Insurance Licenses. Ashley has been with TI-TRUST since 2006.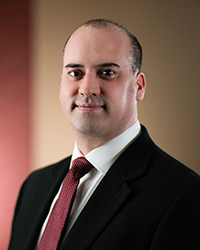 Blake Mock, AIF®
Vice President, Investment Management
Quincy, IL Office
Personal Trust
401(k), 403(b), Nonqualified Plans
Blake's expertise is in ERISA qualified plans including 401(k) plans and non-qualified plans. Blake gained this expertise through working for MetLife Financial Services and eventually running an Independent Financial Services firm. Blake is a graduate of Quincy University with a BS in Management. He earned the Accredited Investment Fiduciary designation from the Center for Executive Education at the Joseph M. Katz Graduate School of Business at the University of Pittsburgh. Blake has been with TI-TRUST since 2006 and currently services numerous employee benefit plans nationwide assisting them with 404(c) compliance, Investment Policy, Section 408(b)2, valuation of closely held stock and  plan design.